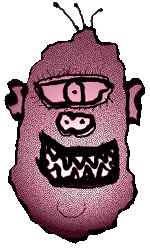 the Head Weirdo
---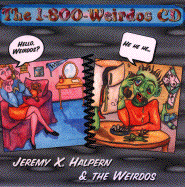 Jeremy X. & the Weirdos
The band with a difference. (SCROLL DOWN to see videos.)
Psychedelic comedy music with magical mutated video effects.
Upcoming Shows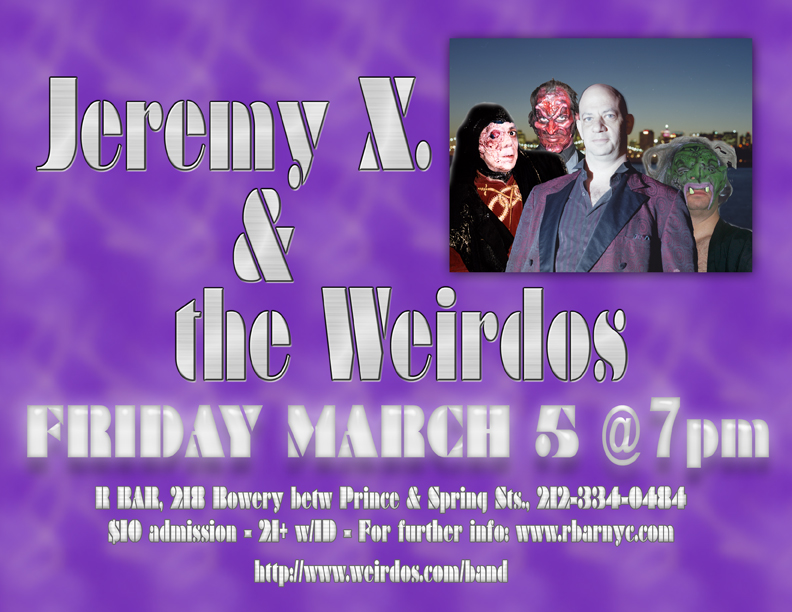 Click here for booking inquiries.

Every normal person, in fact, is only normal on the average. His ego approximates to that of the psychotic in some part or other and to a greater or lesser extent.
-- Sigmund Freud
Check out the Head Weirdo's page on Facebook
---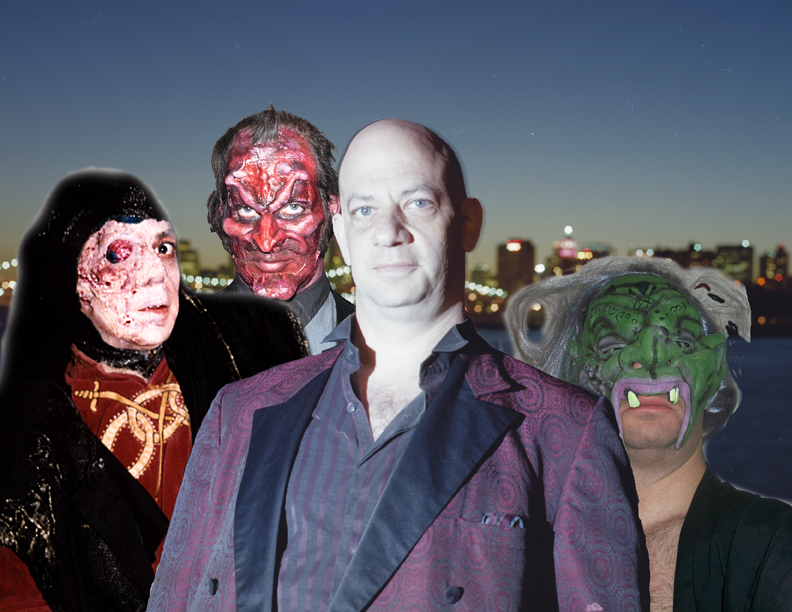 Jeremy X. & the Weirdos
---
You are tuned to 1-800-Weirdos TV!!

Having trouble? Try our Ustream page
---
All the video is streaming directly from Weirdos Headquarters in the bohemian depths of New York City. The main feed is currently playing reruns from the vaults. At midnight E.S.T. you can see a live feed from the Weirdos broadcast studio.
You can subscribe to the show on iTunes, or as an RSS feed here.
---
Jeremy X. Halpern is the sole proprietor of 1-800-Weirdos, and founder the multimedia performance group Verge,. He has just returned from the "Weirdos.TV Discovers America" national tour to, through, and back from the Burning Man Arts Festival. As an actor, he has worked with such notables as Anne Bogart, Jerzy Grotowski, and Eugenio Barba. As musical director of Verge, he has masterminded and composed music for such bizarre epics as "Speak of the Devil (A Satanic Cabaret)" and "Battle of the Dead Celebs" (A comic dance of historical significance), and is currently composing the score for "Mogulopolis", a rock comedy about female robots. He will again be performing in the NTUSA's highly acclaimed show, "Chautauqua!" in its return engagement at The Public Theatre for its "Under the Radar" festival from January 7th through the 17th.
---

Copyright © 2010 1-800-WEIRDOS